I was in Paris friday and saturday before Easter... to sale my jewelery with my friends Christine  Palmaccio who does gorgeous clothes and my friend Alexandra François who does also jewelery... We rent a shop for two days in  "Le Marais" .... Friday was very succesful but saturday all the "Parisiennes" goes to the country ...Anyway ,we had a very good time together...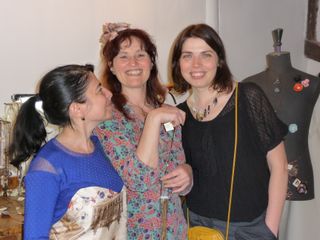 From left to right:Chistine,myself and Alexandra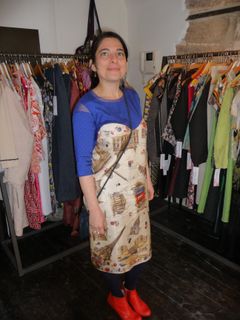 Christine is wearring her dress "Eiffel tower" and monuments of Paris... she does one of a kind with vintage silk scarfs... one of her brillant ideas!!!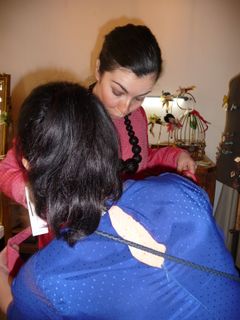 Essayage...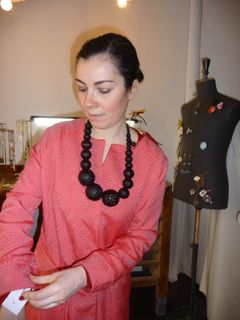 One of a beautiful customer trying a red light coat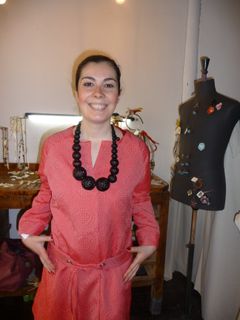 Yes, she want's keep it!!!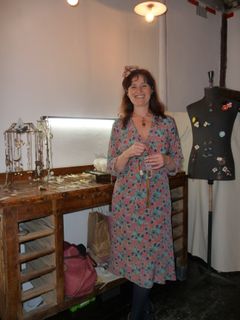 Behind my jewelery ,i made "Monuments of Paris " jewelery and also antiques silk flowers and feather headbands...
i wear a Christine silk dress with a tie that i bought several years before but which is always as beautiful  and one of my headband... 
Alexandra packing one of her piece...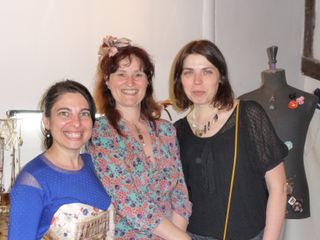 Smiles again...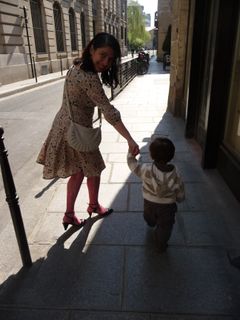 Christine and Ariel...