I just found some  pictures of a room in my House called "Piece du milieu" or "Piece du four"... dated from 6 years...
I have since added many bazaar... I have to make order
it was so beautiful like that...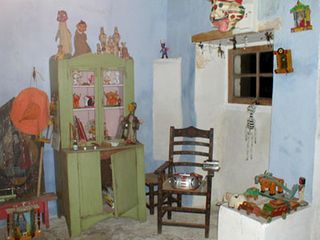 No no ,that's not in Mexico, but in France... maybe you can feel that I love to travel and buy some popular art...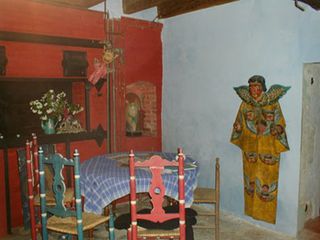 My last son is very affraid about this Angel...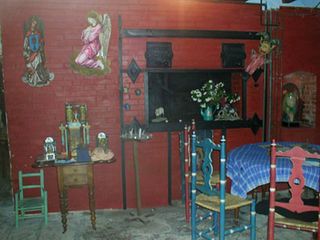 This is an antique "Four à pain" my house was a bakery before...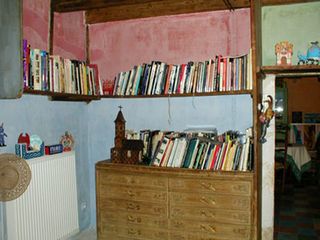 oh la la... the books were so well ordered... Nice to see these picture to give me a chance to clean!!!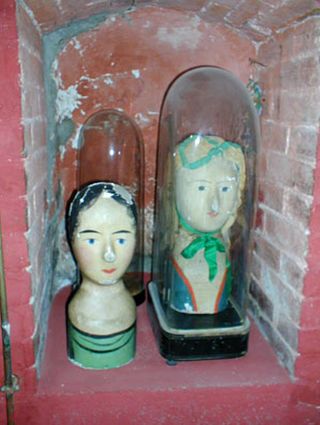 My " Marottes"... there are made off paper maché; the womens used them  to store their caps...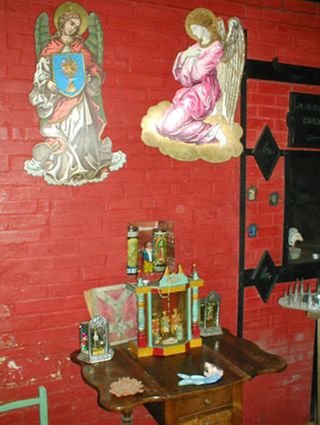 Souvenir from Gueatemala...
Mexican pottery collection on the top of the "etagere"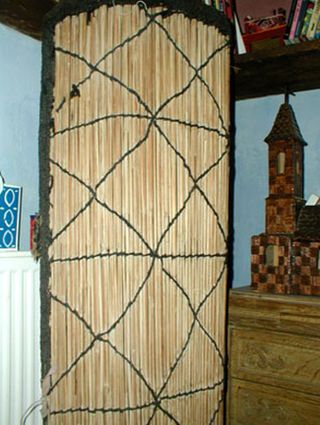 Now I just have to find energy to store this room as well as on these pictures... Different  objects an layers of dust have invaded the space...