Yesterday sunday the 7 of april it was the first garage sale of the spring at Virson near my village / the weather was good but very cold . I found many beautiful things that i am gonna list very soon ...
That's some pictures of my table with all the treasuries i found ...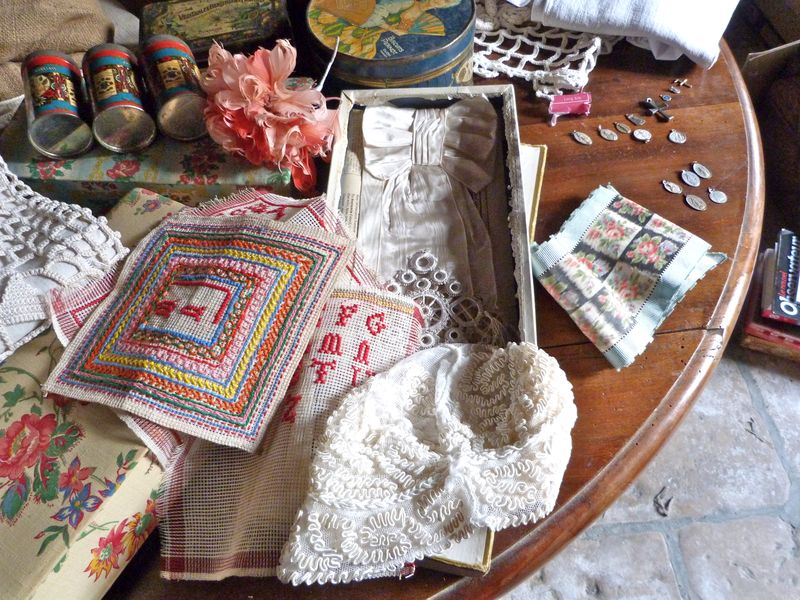 Abecedaires/ exquisite baby baby bonnet /sewing box /Silk ribbons ...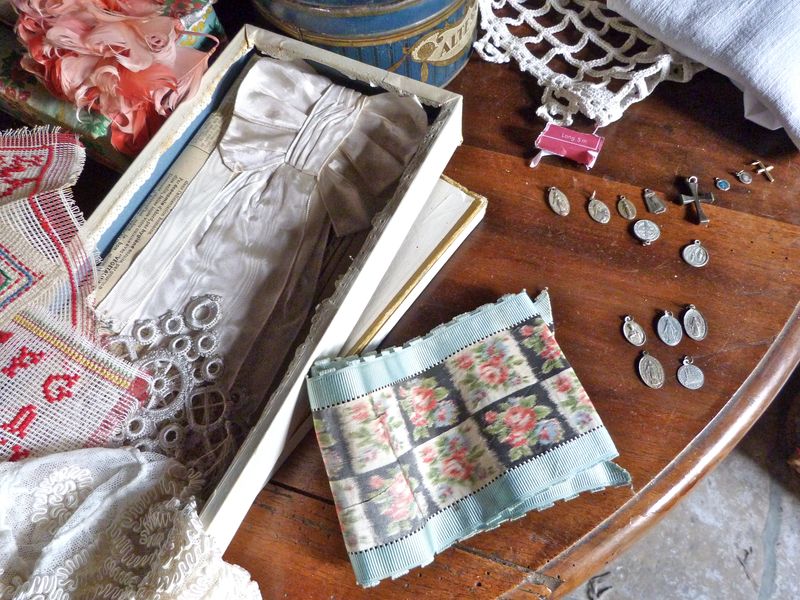 Silk armband for first communion
Tin boxes / feathers flower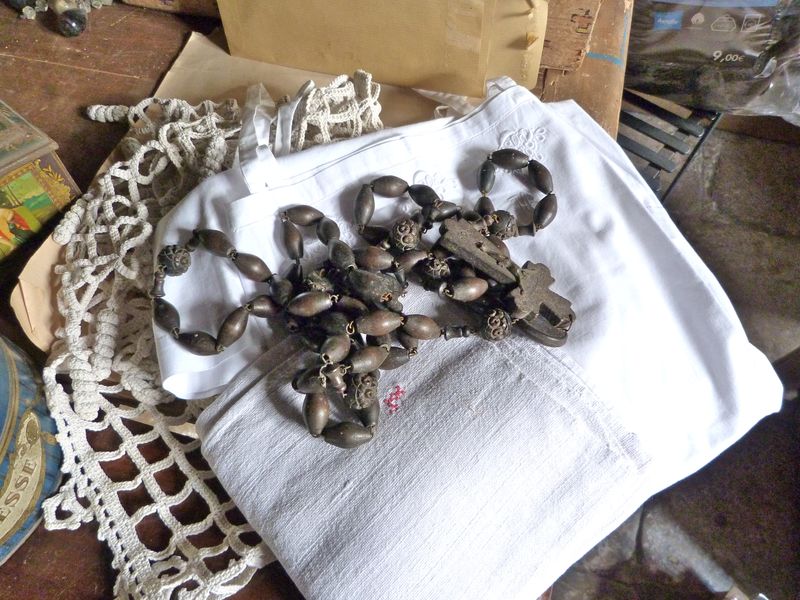 Crochet curtains /Huge wood rosary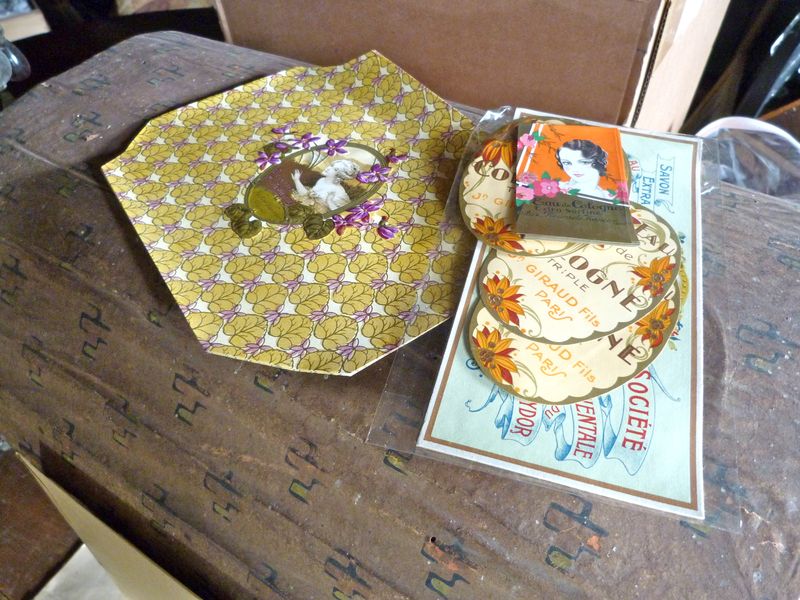 Beautifull vanity labels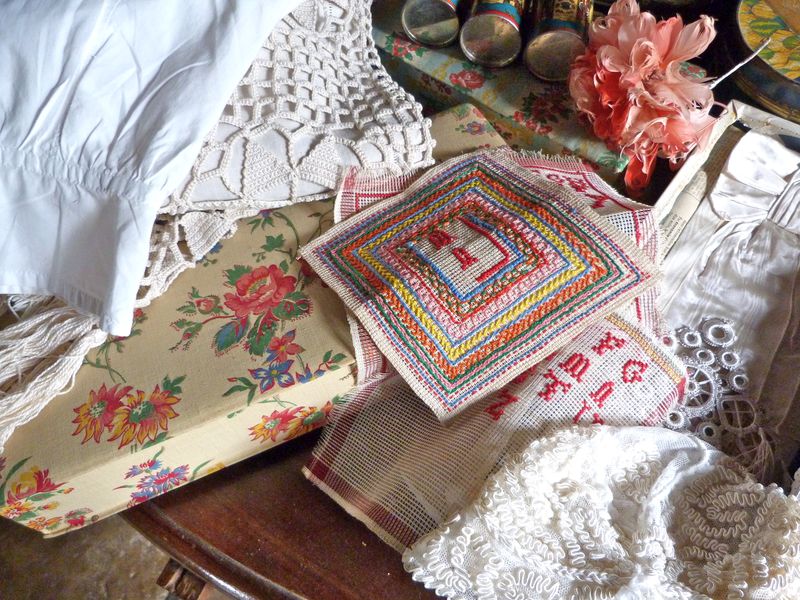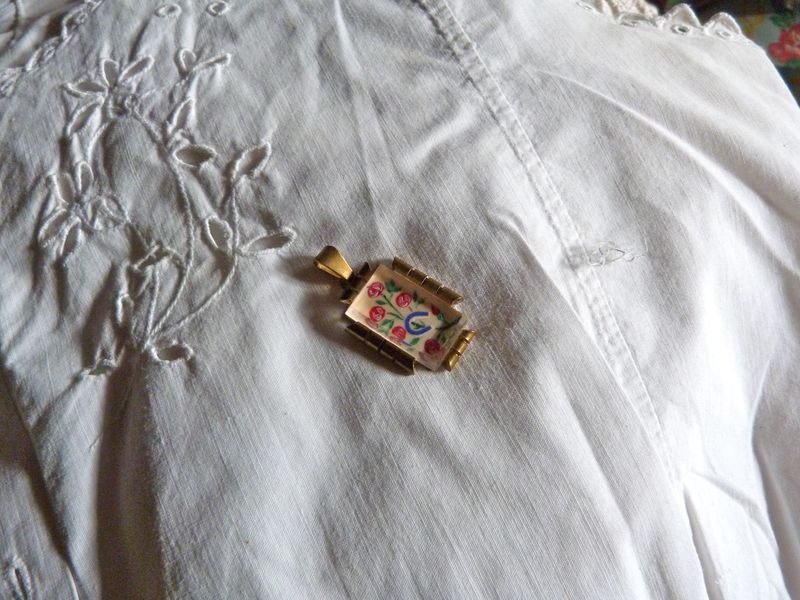 Lucite pendant "porte bouheur"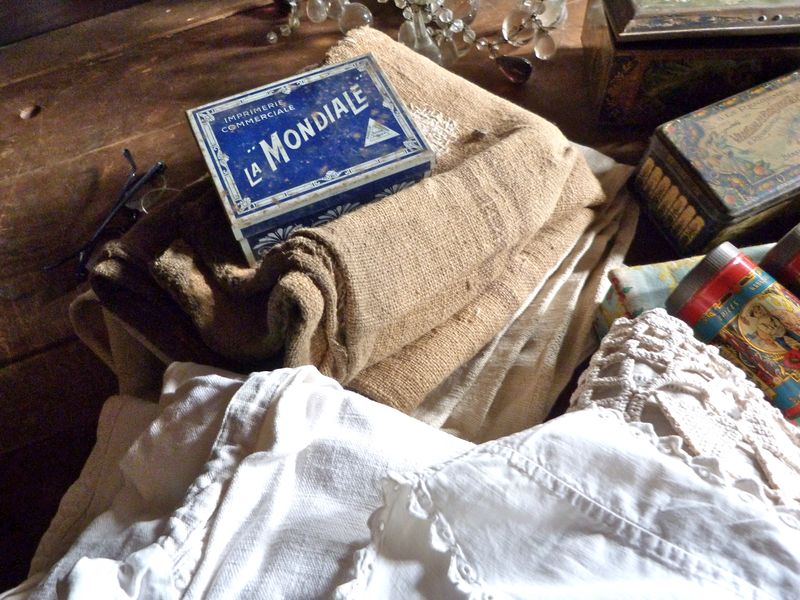 Hessian jute grain sack / Imprimeur game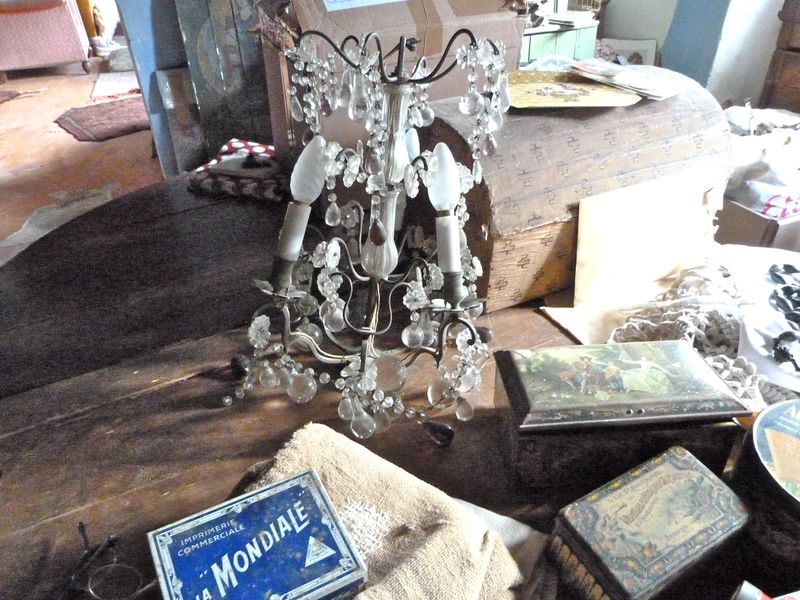 Murano glass chandelier to restaure a little