Hello, that's been a long time I didn't post . This is what I found yesterday at Nuaillé d'Aunis near my village in Charentes Maritimes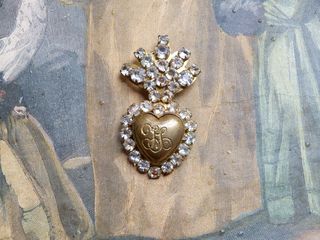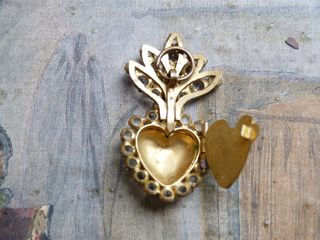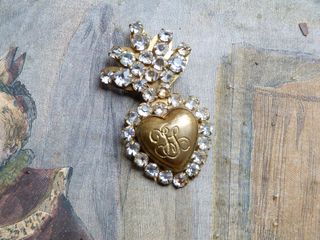 A gorgeous little size gilding heart locket , it was certainly a reliquary .Heart shape with rhinestones all around ...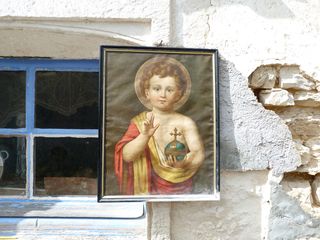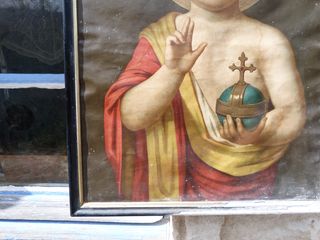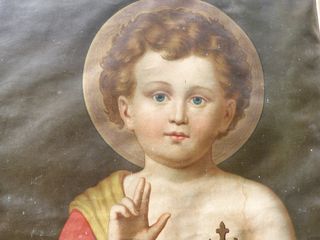 A beautiful french religious print inside a black Napoleon III wooden frame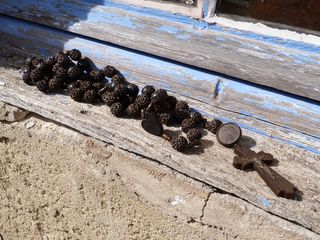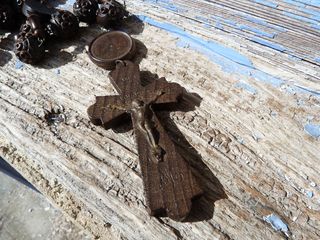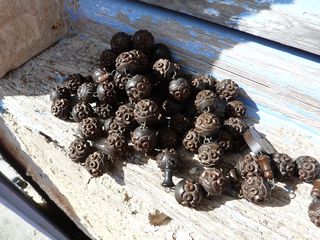 Huge wood beads carved rosary coming from Lourdes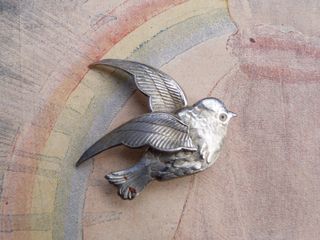 Gorgeous silver plate bird brooch dated 1920/1930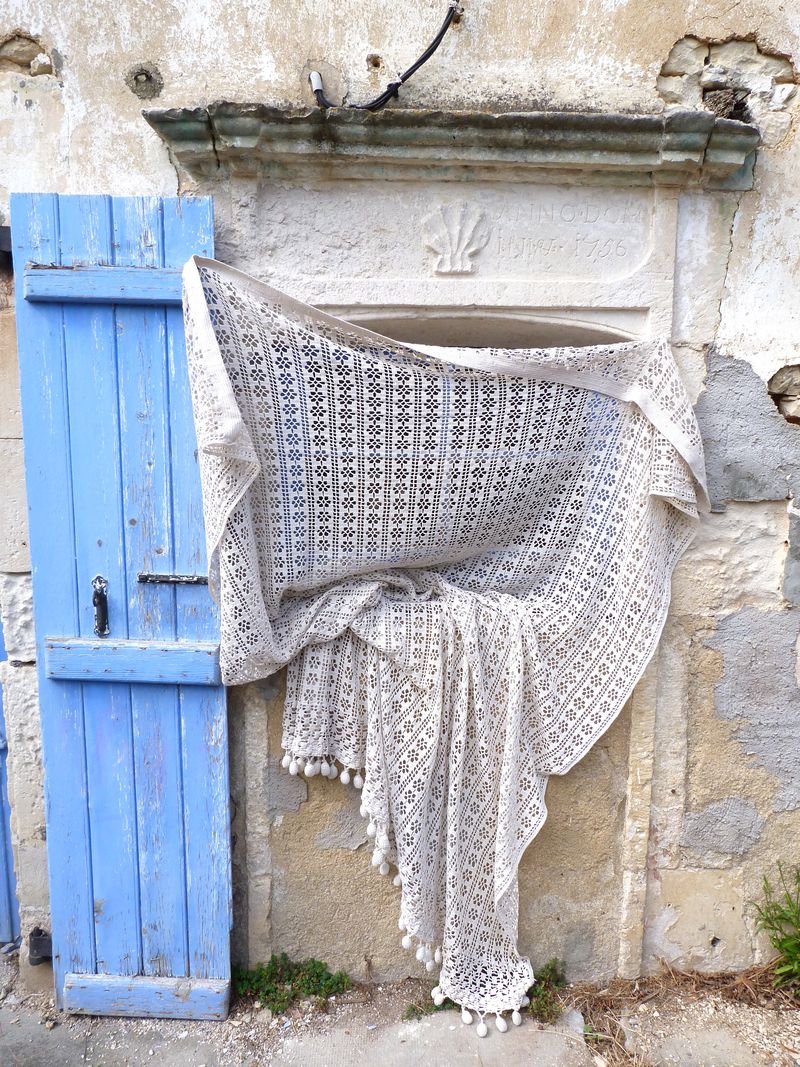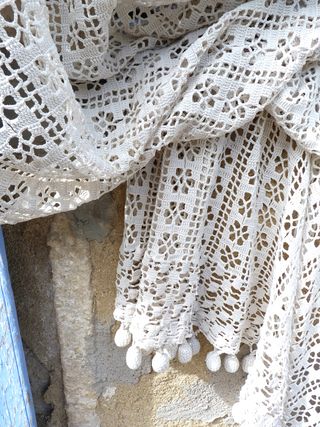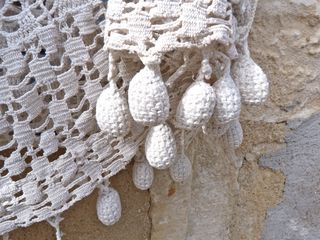 A French handmade crochet off white with pompoms at the bottom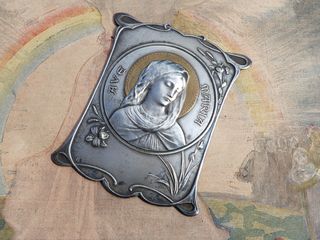 An Art nouveau silver plate 3Virgin Mariaé embossed ex voto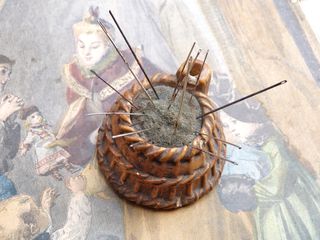 A Nice little edwardian  pin cushion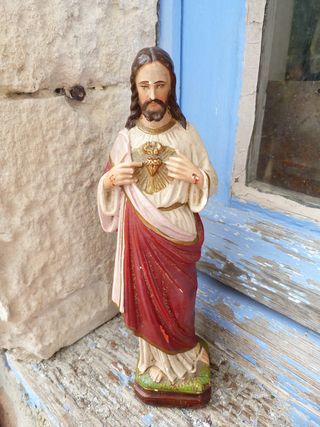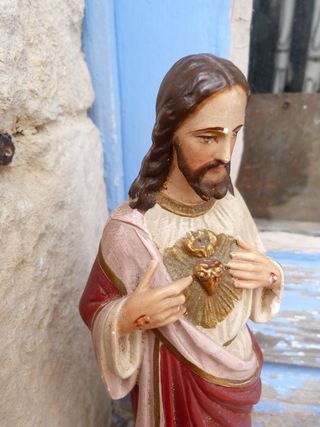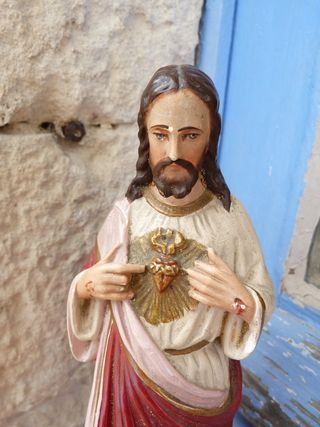 A Beautiful pink ivory burgundy Jesus plaster statue ,dated 1920s/1930s
I also found a lot of linens , grain sacks , laces ... But I have to wash them ...soon on my blog ...