This sunday was always a beautiful sunny day... I  found some treasurys in a small village near mine...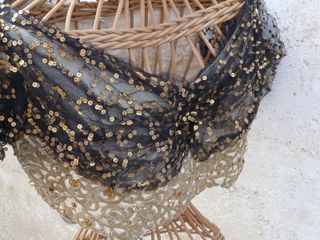 The most spectacular is this top Circa 1890 made with ivory silk embroidered with glass sequins,pearls,cabochons and golden guipure lace... There is a wraped embroidered black tulle which envelopp sleeves and neckline... i think it was the top of a theater dress... I love the inside as well as the outside...
I will sale this treasury on my laboheme shop...with others Exceptionnal things...