This first day of july was so hot... I worked...and my son  does painting...
I took some pictures of headband that I made with antique and new supplies...I mixed silk flowers ... feathers...and velvet leaf on a headband covered with a velvet ribbon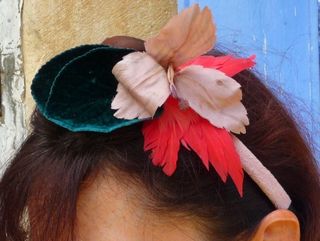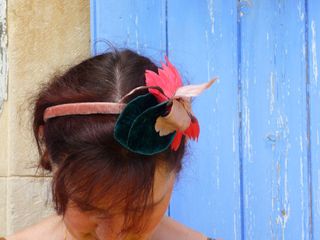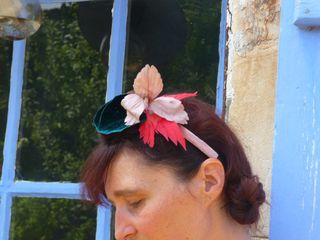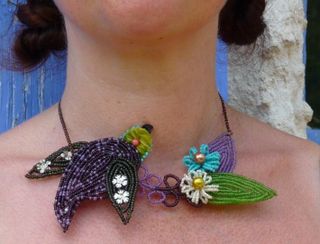 One bird necklace that i made with antique beaded leaf ,sequins,Absintha velvet,antique beads...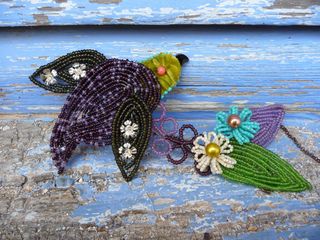 I am excited my friends Christine,Alexandra and Karen just open their shop last saturday inParis...The shop is called "Les oiseaux" (birds) and I will certainly send some birds jewels ...Maybe i will do some new accessories for us...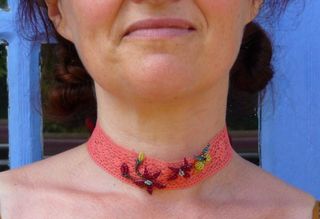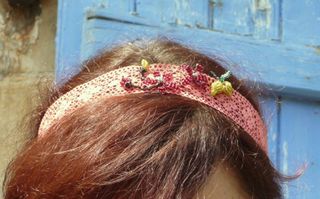 This is a dyed at home cotton lace with tiny green lemons and some red flowers... you can wear it as a necklace or headband...
These items are posted on  my laboheme shop