That's what I found at Vergeroux this monday first of june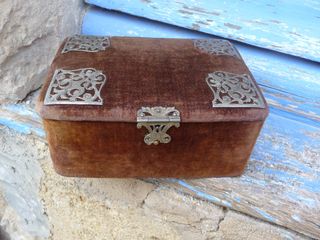 A gorgeous brown velvet sewing box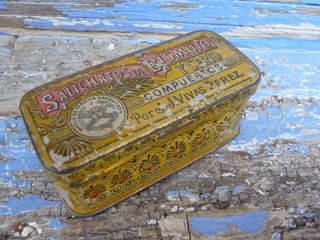 A spanish medicine box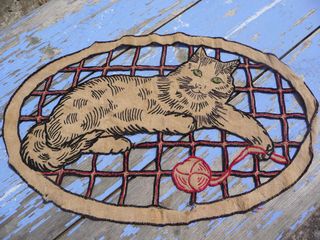 An embroidered cat top of pillow,dated 1920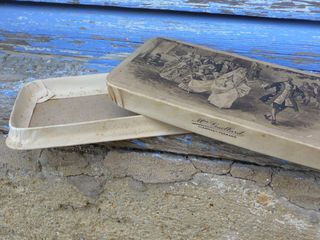 A" dragées box" with a XVIII century bridal illustration on the cover
A floral art deco design round tin box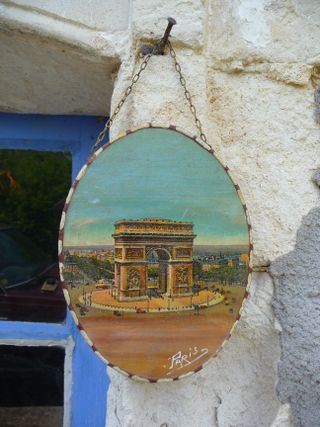 A "Souvenir from Paris" painted on wood with a tiny chain to hang it on a wall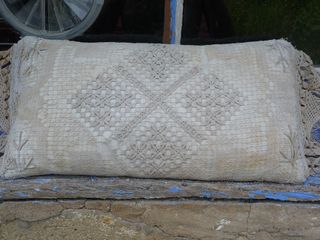 And a gorgeous antique "Macramé" and filet pillow
An other gorgeous Art deco tin box with butterflys printed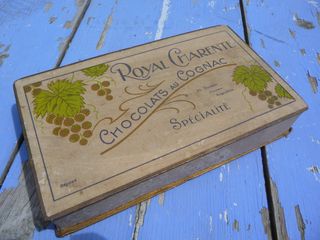 "Chocolats au cognac" that i just posted in my new shop for mens:comeungarçon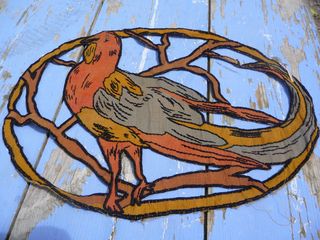 One of a kind embroidered Pheasant on linen(top of a 30s pillow) I bought it in the same place than the kitty...
This incredible small case dated 60s that I immediatly propose to one of my customer who bargains tricotins in Australia... the case is on the road... Hope she will have soon...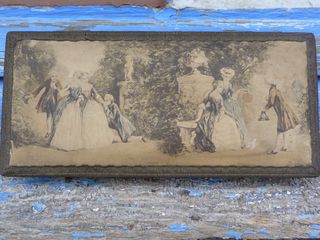 An other "Dragées box" for a bridal with a galante scena on the top...
I also found some gorgeous herbariums on sheer paper envelopps but there are not already on pictures...
It was a great great place to find things...Next year I will try to go Earlier in the morning...