I does some new jewelery items... i will soon list them in my jewelery Etsy shop "cielmesbijoux"...There are made with part of toys,antique jewelery pieces...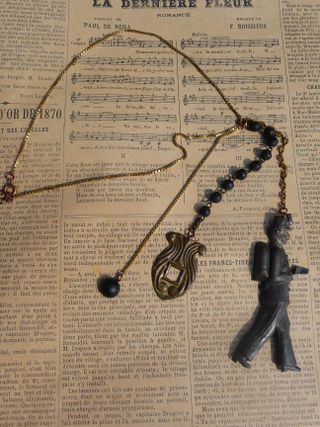 Brave petit soldat (like me!!!) made with an antique tin toy,a brass lock,one earring piece...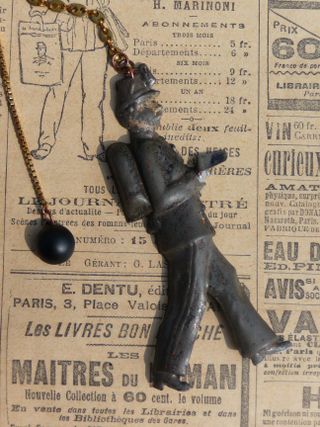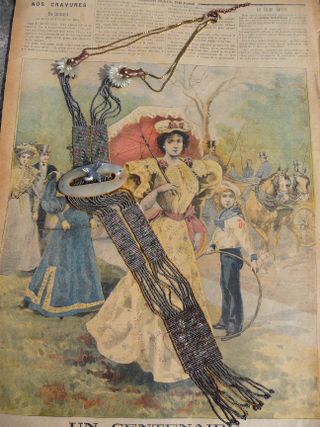 1920 story... made with an antique beaded 1920 necklace,one seashell buckle,two vintage 60s plastic daisies and two antique brass findings hands...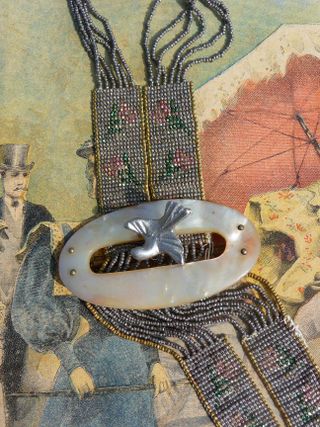 i forgot the dove..i  found the original in guatemala (clay dove) and i ask to do the same in metal for my jewelery... they where gold color... i think this one is the only one;just a sample...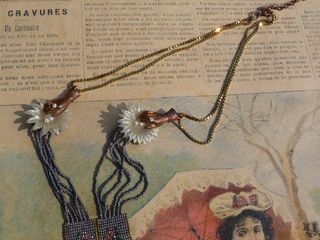 I love the hands which takes all the necklace...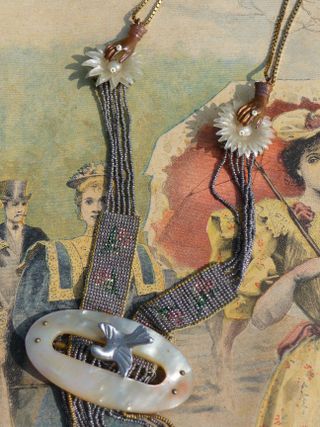 Annees folles , in France we call the 20s "Années folles" (Crazy years;between two wars" wise years" will sounds better,no??? )...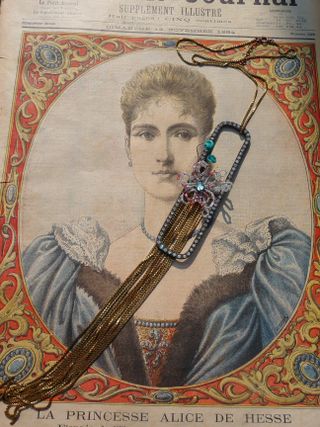 This one is made around a gorgeous rhinestones buckle, i just mix with an antique white and pink beaded flower,one saphir bright rhinestone to give" light",one very tiny beautiful glass work from Murano Venitia... many golden chains frindges...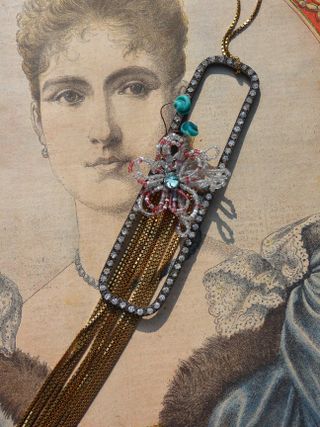 Who can we call it ??? Delight... yes it can be great...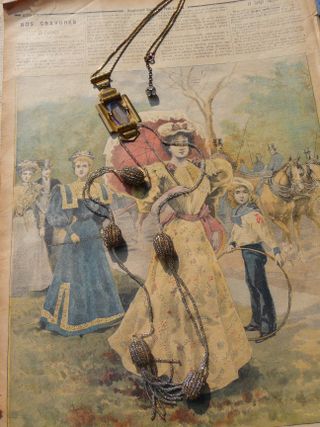 The last one is a combination of 20s antique beaded necklace, one big buckle brass and amethyst glass color,golden chain...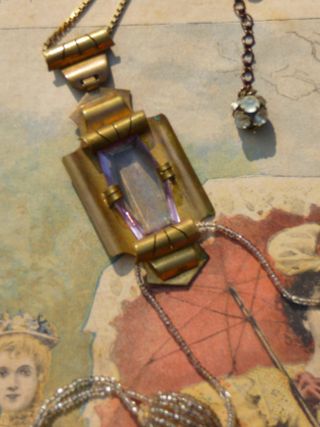 Cristal and amethyst...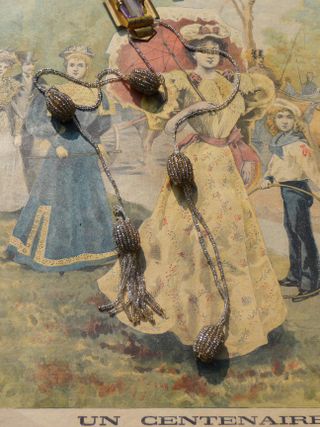 Pompoms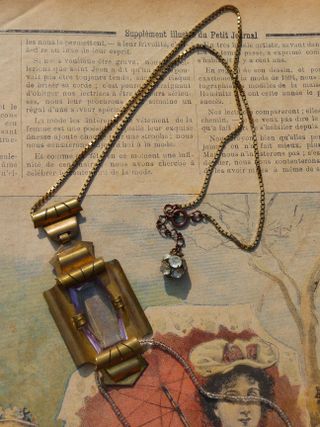 That's all for today...
If you wish ,you will see them very soon in my jewelery shop on etsy "cielmesbijoux"
Some are already listed,some will be soon...