This day I try to finish a dress that I made myself ...inspired by a 1940s French  day dress ... I made myself the pattern ...
I have a beautiful piece of birds printed cotton dated from 1930s but it was too small to make a dress or a skirt  ... so i mixed it with a recent tiny geometrical printed velvet ...
I just have to buy a zipper to put on one side (it will be easier to put and remove ...)
That's my dress in fabrication ...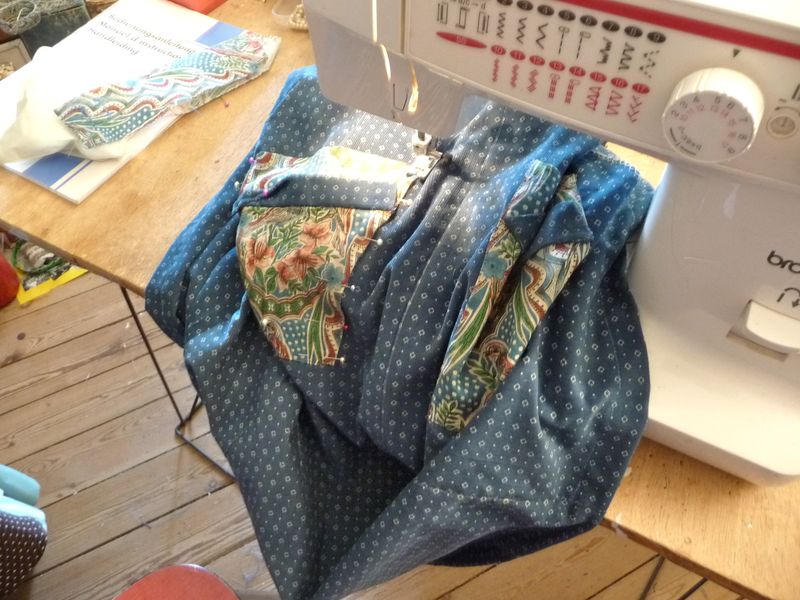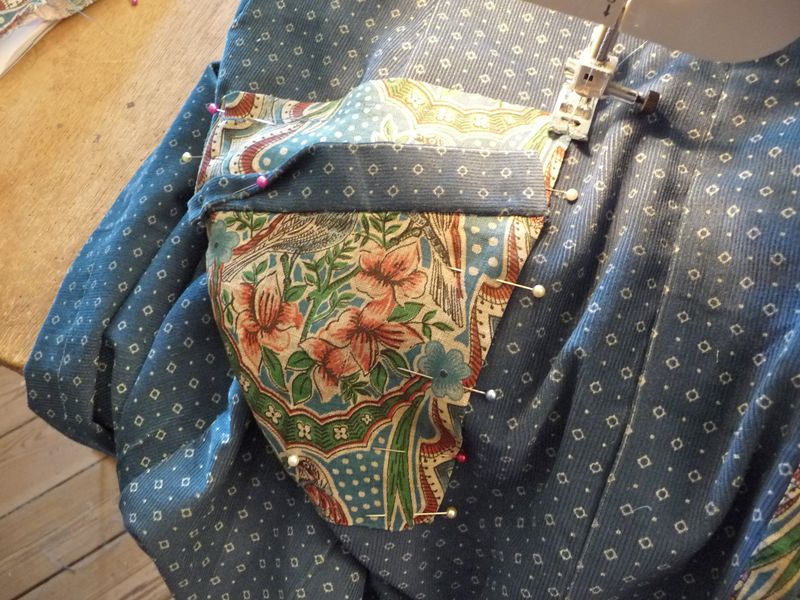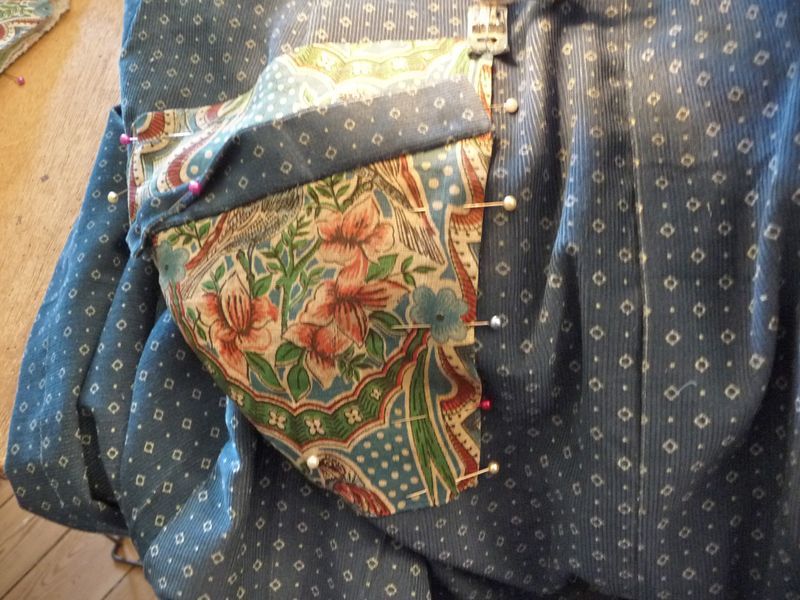 Next time i will add the pictures of the dress finished (with the zipper)